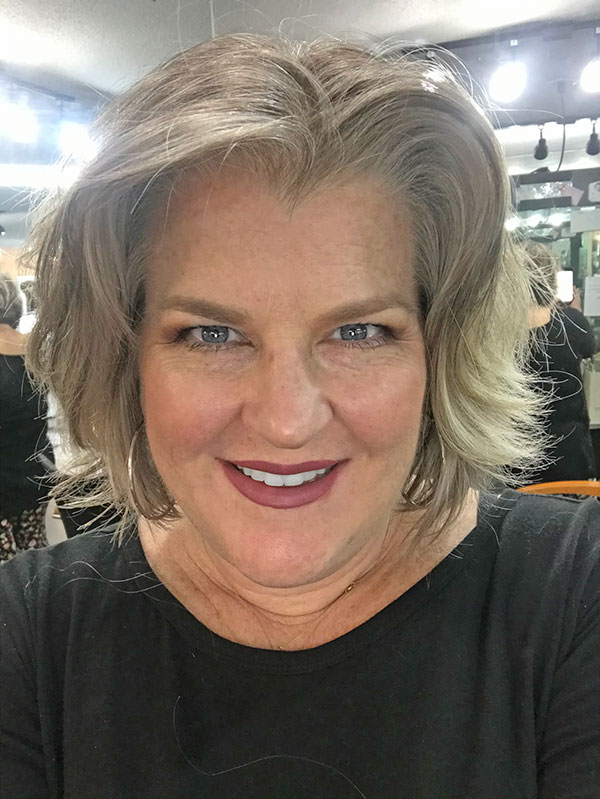 About Elizabeth
Elizabeth grew up in Atmore and has lived in Daphne for 18 years.   She has  3 grown children, dogs, cats, and numerous other children that she claims as hers.
Elizabeth attended Genesis Career College in 2010 and returned in 2013 to obtain her Instructors License.  She is fascinated with the balance, rhythm, and harmony of hair.
If you ask Elizabeth she will tell you "the personal relationships she builds with her guests is so important.   Being on the same page as them and delivering their expectations is so rewarding."  Elizabeth loves working in a salon with other stylists, the connections, conversations, and camaraderie that occurs between everyone is so energizing.
Want to schedule an appointment?
Drop me a quick line and I'll get back with you ASAP.
Hours of Operation
Tuesday - Saturday: 9am - 5pm • Saturday: 8am - 12pm
Or by appointment